SiAlpha™ Quantum Leap Investing system was founded in 2010 and developed over five years of quantitative research by Suhail Ahmad, a fintech entrepreneur and investor. SiAlpha analyses real-time financial and business data to identify asymmetric (low risk-to-reward) investment opportunities in private and public companies.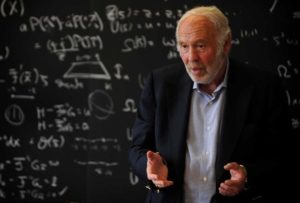 Suhail's research was inspired by the extraordinary work by former mathematics professor James Simons, who used his "black box" to launch an extraordinarily successful hedge fund firm Renaissance Technologies LLC. The firm's flagship Medallion fund has generated an outstanding 35% annualized rate of return since 1990 with no negative period returns in any annual calendar period.
The SiAlpha system helps clients build a diversified absolute return portfolio delivering above-average returns regardless of market condition or create specific income or growth portfolios, generating monthly income while protecting principal amount or maximise capital gains.
Utilising the SiAlpha Quantum Leap Investing systems we help clients develop robust investment strategies to achieve their financial objectives. Whether it's building a diversified portfolio or ongoing risk monitoring and management to ensure appropriate risk profile, clients can benefit tremendously with our proven quantitative methodologies.
We also have two model portfolio strategies which are available on a subscription basis as follows:
Absolute Income – generate monthly cash flows while protecting principal amount;
and
Capital Appreciation – maximise capital gains while minimising downside risk.
Our goal is to provide unique insights and independent analytics that are:
Objective – Providing independent analysis based on our proprietary methodology and analytical models;
and
Practical – Action focused and relevant to help you reach your investment goals with less risk.